Richmond Independent Radio
On Thursday, October 8, from 7-9:00 pm, at the Glave-kocen gallery (1620 West Main St.), WRIR presents Local Voices Live. Local Voices Live is a "real-time" taping in front of a live studio audience of two of WRIR's most popular News and Public Affairs programs, A time for peace and Diversity Richmond. Attendance is free, reservations are not necessary and all are welcome.
Can't get enough WRIR merch? Find something at the WRIR online shop for yourself or great gifts of the Richmond Independent Radio lover in your life! Click here and shop like you've never shopped before!
WRIR airs underrepresented news and views in order to provide a platform for cultural diversity in Richmond.
70% of WRIRs funding comes from listener donations. You don't have to wait for our bi-annual fund drive to join in. Click here to donate anytime.
Live music performances from local and national artists as close as your FM dial.

Click here to listen »
Locally produced news and talk programs with a focus on the Richmond community.

Donate »
Powered by the Richmond community. All of our music programs are created by volunteer DJs and aired live.

Click here to listen »
Blog
Posted 10/3/15 at 10:04 pm by Rachel | 0 comments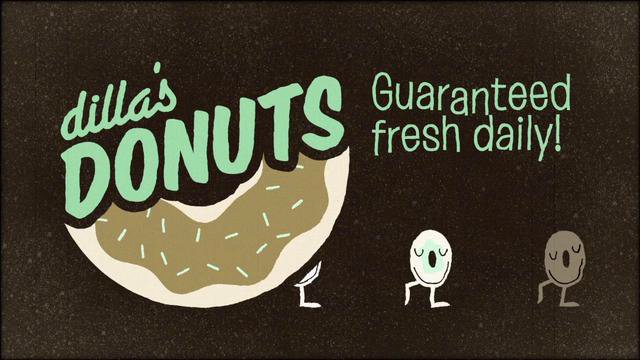 Your (gravel) pit stop for everything hip-hop, soul and funk. Tonight's episode features a lot of independent instrumental hip-hop producers, and new releases from Blackalicious, the Underachievers & more.
Posted 10/3/15 at 10:04 pm by Rachel | 0 comments
A whole night of drum & bass beats for JOANNA O.'s Birthday on Turnstyle's FREQUENCY show. BOH!
JOANNA O. is kicking things off 8-9PM (pictured right), followed by DC's JUNGLE JESSI 9-10PM (pictured left), and the local radio debut of APOGEE 10-11PM.
KEEP IT LOCKED!!!
Posted 10/3/15 at 7:00 pm by Turnstyle Soundsystem | 0 comments
Posted 10/3/15 at 5:23 pm by JR Tympanum | 0 comments
Posted 10/3/15 at 1:52 pm by enzo | 0 comments
Posted 10/3/15 at 12:03 pm by Gene | 0 comments
Songs for a chilly rainy wool sock kind of day.


Tweet! @WRIRDJDustin or @WRIR
Call up! 804-649-9737

Posted 10/3/15 at 10:08 am by Dustin | 0 comments
Posted 10/3/15 at 7:58 am by Gene | 0 comments
Good Morning and Welcome to you weekend!
Thanks for tuning in to InterTribal here at WRIR. Your presence is most appreciated. Here we are in October. The children have returned to school now almost an entire month, rhythms have been established and the summer heat has gone; replaced by the autumn.
As a city, we have hosted people from around the world for the UCI World Championships, and now we handle the effects of Joaquin. Flooding and downed powerlines or tree limbs are a real concern. We have gone from celebrating to sheltering. Stay safe.
Walk in Peace,
Tall Feathers
Posted 10/3/15 at 4:58 am by Tall Feathers | 0 comments
Posted 10/3/15 at 2:04 am by DJ Bob | 0 comments