Richmond Independent Radio
Local voices live! Showcasing the station's local news and public affairs programs with live episodes of Richmond's favorite local news and talk shows.

Jennifer Gallienne is reading The V Word, Carol Olson is interviewing Stacy Vecchietti from the Virginia Anti-Violence Project for Inspire Indeed, Judd Proctor and readers will be doing the Rainbow Minute live. Other shows will include: Lightly on the Ground, Open SourceRVA, Death Club Radio, and Voices of Recovery.

Thursday, March 12th 5-8PM @ Glave Kocen Gallery. 1620 West Main Street.
WRIR is shaking up our schedule. More locally produced music shows during the week day with news and public affairs on the weekends and over night. Its the biggest schedule change in our 10 years on air. View our new lineup here >>.
WRIR airs underrepresented news and views in order to provide a platform for cultural diversity in Richmond.
70% of WRIRs funding comes from listener donations. You don't have to wait for our bi-annual fund drive to join in. Click here to donate anytime.
Live music performances from local and national artists as close as your FM dial.

Click here to listen »
Locally produced news and talk programs with a focus on the Richmond community.

Donate »
Powered by the Richmond community. All of our music programs are created by volunteer DJs and aired live.

Click here to listen »
Blog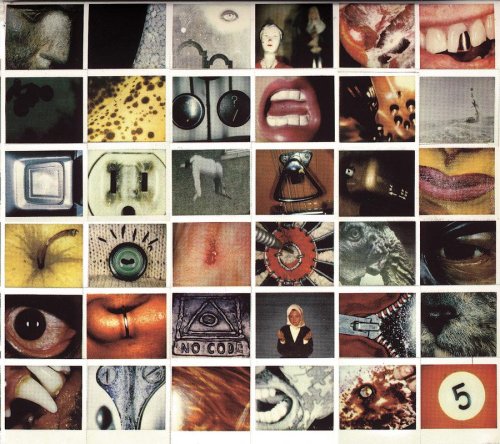 Posted 3/27/15 at 5:01 am by Jay Sandusky | 0 comments
The Essential Mix With Jesse James Felice
Hour 1: (Continuously mixed in key)
1. Paul Oakenfold / Jaya - Precission (Subterranean EP)
2. 4 Strings - Catch a Fall
3. 4 Strings - Let Me Take Your Breath Away
4. Brainchild - Symmetry C (Rich Campbell Remix)
5. Estuera - Tales From The South (Jonas Steeurs Revision Flow)
6. Pendulum - The Island (Extended Madeon Remix)
7. Alex H. - Right In The Feels
8. Giuseppe Ottaviani Ft. Amba Shepherd - Lost For Words (Club Mix)
9. Rank 1 - LED There Be Light (Magnetic Vision Remix)
10. Lars Aar - Walls (Original Mix)
11. Hibernate - Left Alone (Original Mix)
Commercial Break Music - Kill Bill (The Whistling House Remix)
Hour 2: - Not necessarily mixed in key, or even able to be mixed well, but none the less a great non confined opportunity to share what I've been listening to, odds are music will be all over the map in the 2nd hour, enjoy =)

1. Paul Oakenfold - Southern Sun (Gabriel & Dresden Unplugged Remix)
2. Funkbrainer & Kokenn - Liberta (Original Mix)
3. Oliver $ & Jimi Jules - Pushing On
4. Steam Powered Giraffe - Harder, Better, Faster, Stronger
5. Maduk Ft. Veela - Ghost Assasin (Hourglass Bonus Mix)
6. Avicii - Wake Me Up (Reggae Mix)
7. J-Walk - French Letter
8. David Bowie - Let's Dance (Infiction Remix)
9. Daft Punk - Derezzed (Ryan Riback's Tron Guy Remix)
10. Eric Prydz - Greatest Pjanoo (Bootleg Mix)
11. Erix Prydz Vs. Black Sabbath - Paranoid Niton

Have a good night folks.

Mind you moose bites can be nasti!


Posted 3/26/15 at 11:38 pm by Jesse James | 0 comments
Posted 3/26/15 at 9:31 pm by mr. atavist | 0 comments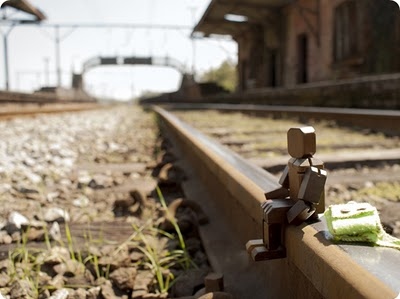 Tonight, JJ puts it all in motion on the Boutique. Tune in, and keep on keepin' on
Posted 3/26/15 at 8:06 pm by jj | 0 comments
Tune in for new music from Courtney Barnett, No Joy and Mavis Stables along with music from Eternal Tapestry, Liturgy and more.
Posted 3/26/15 at 4:56 pm by Jack McHale | 0 comments
I have another packed week of live music to preview tonight on Activate! at 5pm. In addition to Break Away (pictured) who have two shows including the United Blood Festival, I'll give away tickets to see tUnE-yArDs as well as The War on Drugs at The National, Torche at Strange Matter, and Moon Tooth at The Camel!
Click on "read more" for the show listings / playlist. Click here for the podcast: http://wrir.org/tunein
Posted 3/26/15 at 3:18 pm by Mike Rutz | 0 comments
Greetings,
Today's episode will be focused on the idea of reflections. While showcasing several contemporary artists, there will be a lot of songs that ran the gamut of Richmond's rich history of incredible music. It's The Commonwealth of Notions!
Click "read more" for the playlist!
As Always, Thanks for Tuning In and Supporting All Things Local!
Posted 3/26/15 at 1:51 pm by Shannon Cleary | 1 comments
Anna from Monday here filling in for Galaxy Girl this week. We did a little switchy swatcheroo, with Amanda covering for me on Monday.
Posted 3/26/15 at 5:00 am by Anna C. | 0 comments
Posted 3/26/15 at 12:01 am by George Alexis | 0 comments
Posted 3/25/15 at 10:02 pm by The Wizard King | 0 comments