Richmond Independent Radio
WRIR Record Store Day Crawl 2014
This year we will be playing BINGO!!

You can pick up your RSD bingo card at any of the participating record stores with the first 3 persons to get BINGO and turn their card into the WRIR station will win a fabulous Record Store Day prize pack!! Plan 9, Steady Sounds and Vinyl Conflict will have in store performances. Deep Groove, Steady Sounds, Turnstyle and Plan 9 will have WRIR DJs spinning at various locations w/ Mike Rutz of Activate!, Phil D of the Friday Morning Breakfast Blend, Jamie Lay of Love and Other Crimes, Jesse and Joanna O of Frequency, DJ Carlito of If Music Could Talk and more!!
::Naked Baby at Steady Sounds 3pm
::Plan 9 has Eric Hunter and the Distractions at 2pm with The Orwells at 3:30 and Skaters at 5
Techno and jazz. World music and punk. Soul and folk and straight-up rock 'n' roll. All types of music have a home at WRIR.
WRIR airs underrepresented news and views in order to provide a platform for cultural diversity in Richmond.
80% of WRIRs funding comes from listener donations. You don't have to wait for our bi-annual fund drive to join in. Click here to donate anytime.
Live music performances from local and national artists as close as your FM dial.
Locally produced news and talk programs with a focus on the Richmond community.
Powered by the Richmond community. All of our music programs are created by volunteer DJs and aired live.
Blog
I don't think I've ever had this many ticket giveaways on one show! Tonight, you have the chance to attend four different shows for free when I give away tickets to see Local H at Canal Club, Del McCourey at the Beacon Theatre, The Zombies in Charlottesville, and the two-night grand opening of Richmond's newest venue The Broadberry! Plus, I have tracks from Dirty Paws and Hypercolor who both have album release shows, a preview of Record Store Day, and a track from experimental artist Anduin (pictured) who is performing at the weekend-long RVA Noise Fest III.
Click on "read more for the show listings / playlist. Click here for the podcast: http://wrir.org/tunein/
Posted 4/16/14 at 4:10 pm by Mike Rutz | 0 comments
Playing now:
Jim Scheonfeild - Hey Bulldog

https://www.facebook.com/thelotuslandshow
Thanks for listening,
Michael Miracle
Posted 4/16/14 at 3:55 pm by Michael Miracle | 1 comments
Posted 4/16/14 at 5:04 am by George | 0 comments
John The Dog, Bigmouth The Duck, Yuuhi The Crow, Pe The Goat, Booby The Pig, and Nyuu The Cow. Those are the names of the animals who presumably contributed to the song "Sunbaked Savannah." That, or those are the names of the people who got into a recording studio and procceeded to make a bunch of animal noises in order to create the song "Sunbaked Savannah." I don't know which image is more funny. A cat's meows were also recorded, or replicated, whichever you prefer, but the site won't let me post its name. Maybe because it's... inappropriate.
We've got a cool Horse Nebula planned for you. A sort of back-and-forth between Videogame Soundtracks and Extreme European Metal, followed by the longest track played on this program yet: a live recording of Japanese experimental rock legends Boredom's concert, entitled 77 Boa Drum. The concert was held on July 7th, 2007, at Empire-Fulton Ferry State Park in Brooklyn, New York, and featured 77 drummers, one being, of all people, Andrew W. K.
Here's a squid
Posted 4/16/14 at 2:39 am by George Alexis | 0 comments
tonight's show starts with a small present/past set of jason novak tracks from czar, acumen nation, and probably some dj? acucrack as well...this is for those of you that might be going up to the czar show in springfield, va this wednesday!

plus, we will hear some new music from a project called blush response!

...and of course i will be playing tons of other great tracks, including your requests!
upcoming shows:

czar, drugs of faith, agoraphobic nosebleed, april 16th @ empire, springfield, va
lestat, asylum xiii, proceed the eye, april 24th @ roger's sports pub, chesapeake, va
havania whaal and rivetta, april 30th @ fallout, richmond, va
rob zombie, may 4th @ the national, richmond, va
leæther strip, venal flesh, machine chop inc., may 7th @ fallout, richmond, va
mogwai, may 7th @ 9:30 club, washington, d.c.
vnv nation and whiteqube, may 14th @ empire, springfield, va
god module, die sektor, mordacious, may 15th @ fallout, richmond, va
aesthetic perfection, panic lift, surgyn, may 20th @ empire, springfield, va
voltaire and ego likeness, may 25th @ fallout, richmond, va
de/vision and architect, june 1st @ empire, springfield, va
my life with the thrill kill kult and dj toxic rainbow, june 11th @ fallout, richmond, va
cyanotic and the rabid whole, june 18th @ fallout, richmond, va
nine inch nails and soundgarden, august 4th @ jiffy lube live, bristow, va
nine inch nails and soundgarden, august 5th @ farm bureau live, virginia beach, va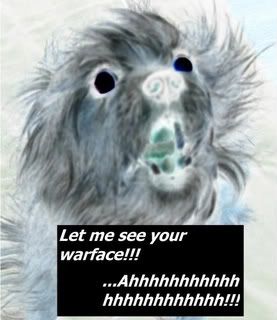 click "read more" to see the playlist!
missing the show is not an option...because of podcast!
...and be sure to like us on facebook!
thank you for listening! have an ultra fantastic week!
Posted 4/16/14 at 12:00 am by Tommy Atrien | 0 comments
If you listen to Pop Goes The World with any regularity (and bless you if you do, you're clearly someone with discerning tastes, values, and strong moral fiber), you'll know there are two favorite subjects I like to do shows about: the sun, the moon, and the Spanish Inquisiti....THREE favorite subjects I like to do shows about.
So in honor of this mornings "pink moon", tonight we'll dance, and howl like druids in the waning moonlight.
B.Y.O.V.
(bring your own virgin)
Posted 4/15/14 at 9:10 pm by enzo | 0 comments
Posted 4/15/14 at 8:01 pm by Wesedwardsrva | 0 comments
Hand Made Vintage Music Inspired by the 15th of April. Enjoy. Otto
Posted 4/15/14 at 6:04 pm by Otto Konrad | 0 comments
Good to be back on the radio! Big thanks to Tom & Otto and Bill Lupoletti for sitting in for me on WEF. I'll do a little tribute to Jesse Winchester on the show. I'll also play a bunch of new tracks so tune in!
Posted 4/15/14 at 3:36 pm by Eric Walters | 0 comments
Posted 4/15/14 at 4:59 am by annagolden | 0 comments