Richmond Independent Radio
WRIR Record Store Day Crawl 2014
This year we will be playing BINGO!!

You can pick up your RSD bingo card at any of the participating record stores with the first 3 persons to get BINGO and turn their card into the WRIR station will win a fabulous Record Store Day prize pack!! Plan 9, Steady Sounds and Vinyl Conflict will have in store performances. Deep Groove, Steady Sounds, Turnstyle and Plan 9 will have WRIR DJs spinning at various locations w/ Mike Rutz of Activate!, Phil D of the Friday Morning Breakfast Blend, Jamie Lay of Love and Other Crimes, Jesse and Joanna O of Frequency, DJ Carlito of If Music Could Talk and more!!
::Naked Baby at Steady Sounds 3pm
::Plan 9 has Eric Hunter and the Distractions at 2pm with The Orwells at 3:30 and Skaters at 5
Techno and jazz. World music and punk. Soul and folk and straight-up rock 'n' roll. All types of music have a home at WRIR.
WRIR airs underrepresented news and views in order to provide a platform for cultural diversity in Richmond.
80% of WRIRs funding comes from listener donations. You don't have to wait for our bi-annual fund drive to join in. Click here to donate anytime.
Live music performances from local and national artists as close as your FM dial.
Locally produced news and talk programs with a focus on the Richmond community.
Powered by the Richmond community. All of our music programs are created by volunteer DJs and aired live.
Blog
This week I'll be joined in the studio by two special guests, both of whom will be performing at the Camel after my show on Friday night.

DJ Crown Vic (top), aka Jim Thomson, runs the Electric Cowbell record label, promotes concerts as Multiflora Productions, and started the Independent Grand vinyl web-shop. He's a founding member of both GWAR and Bio Ritmo (hard as that may be to believe) and he's played in so many great bands over the years: The Alter Natives, Hotel X, Plasmodium, Tulsa Drone, CSC Funk Band, the list goes on and on. Jim and I will talk about life, the world and his current projects, and he'll DJ a set of music akin to what he'll be doing tonight at the Camel.

Marlysse Simmons (bottom) composes, arranges and plays keyboards for Bio Ritmo; you might also know her work in the bands Miramar and Os Magrelos, not to mention The Girtles. Bio Ritmo's new album Puerta Del Sur will be released on June 9 and it's truly outstanding, their best work yet. Marlysse and I will talk about the making of Puerta Del Sur and we'll preview a couple of tracks, then she'll DJ a set from her personal record collection.

Jim comes on at 5 PM, Marlysse at 6, so set your clock accordingly and join us on the radio on Friday evening for a special edition of Global A Go-Go.
Posted 4/24/14 at 8:00 am by Bill Lupoletti | 0 comments
Super GIGANTIC thanks to DJ LYLAS for filling in while I was gone.
Good to be back. Enjoy the show!
Posted 4/24/14 at 5:05 am by Galaxy Girl | 0 comments
Mayor Hawthorne- Her Favorite Song
Mayor Hawthorne- Her Favorite Song (Oliver Remix)
Michael Jackson- Rock With You (Kource Remix)
Kool & The Gang- Get Down On It (Color K. Remix)
Jamiroquai- Lifeline (Shook Remix)
Daft Punk- Doin' It Right (Bird Peterson Remix)
Janet Jackson- Call On Me (NEHZVIL Remix)
Drake- Hold On, We're Going Home (Funk LeBlanc Cover)
Talib Kweli ft. Miguel- Come Here (STWO Edit)
Q-Tip- Work it Out (Stint Remix)
ALL NIGHTER JAMS... till 3am
Posted 4/24/14 at 12:21 am by Xavier | 0 comments
Posted 4/23/14 at 10:00 pm by The Wizard King | 1 comments
PLAYING NOW:
Hyetal - Ritual
click read more the setlist!

You can connect with Mercury Falls at facebook.com/mercuryfalls.wrir

Posted 4/23/14 at 8:03 pm by Melissa | 0 comments
Tonight's Activate! is all about women who rock! In fact, local rock band The Killing Daylights (pictured) will be in the studio to play a special acoustic set before their Women Who Rock RVA show this Friday. Plus, I have tickets to give away to see female-fronted noise-punks Perfect Pussy at Gallery 5.
Click on "read more" for the show listings / playlist. Click here for the podcast: http://wrir.org/tunein/
Posted 4/23/14 at 4:19 pm by Mike Rutz | 0 comments
Playing Now:
The Cheifs - Knocked Out
Thanks for tuning in,
Michael
Posted 4/23/14 at 3:50 pm by Michael Miracle | 0 comments
Posted 4/23/14 at 5:05 am by George | 0 comments
We've done it before. We're doing it again. Sleep's Dopesmoker, in all of its glorious, riffing, heavy sixty-something minutes. Long songs have sort of become a staple on The Horsehead Nebula. I feel that, in radio, where everything is so snappy, and minute-by-minute, it's good to have a period of rest, of zoned out goodness. 3 AM is also, like, the only time I could really get away with playing stuff like this. And it's cool. I dig it. I like being here, zoning out with you guys. So, as always, thanks for listening,

and enjoy the ride.
Posted 4/23/14 at 2:03 am by George Alexis | 0 comments
tonight's show starts out with some music from lestat and asylum XIII (including a new track!) who are playing this thursday at roger's in chesapeake, va, with rva's proceed the eye...so my good friend frankie, proceed the eye's bassist and all around party time clown, will be joining me on the show tonight!

plus, i have new music from front line assembly and neuro-sentence!

all this and so much more, including your killer requests!
upcoming shows:

lestat, asylum xiii, proceed the eye, april 24th @ roger's sports pub, chesapeake, va
havania whaal and rivetta, april 30th @ fallout, richmond, va
rob zombie, may 4th @ the national, richmond, va
leæther strip, venal flesh, machine chop inc., may 7th @ fallout, richmond, va
mogwai, may 7th @ 9:30 club, washington, d.c.
vnv nation and whiteqube, may 14th @ empire, springfield, va
god module, die sektor, mordacious, may 15th @ fallout, richmond, va
aesthetic perfection, panic lift, surgyn, may 20th @ empire, springfield, va
voltaire and ego likeness, may 22nd @ roger's sports pub, chesapeake, va
voltaire and ego likeness, may 25th @ fallout, richmond, va
de/vision and architect, june 1st @ empire, springfield, va
my life with the thrill kill kult and dj toxic rainbow, june 11th @ fallout, richmond, va
cyanotic and the rabid whole, june 18th @ fallout, richmond, va
nine inch nails and soundgarden, august 4th @ jiffy lube live, bristow, va
nine inch nails and soundgarden, august 5th @ farm bureau live, virginia beach, va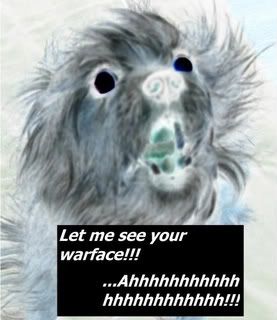 click "read more" to see the playlist!
miss the show? or maybe you just wanna hear frankie's sweet voice again? it's in the podcast!
...and be sure to like us on facebook!
thanks for listening and have a fun and adventurous week!
Posted 4/23/14 at 12:03 am by Tommy Atrien | 0 comments