Richmond Independent Radio
Blog
Posted 7/2/15 at 11:59 pm by Jesse James Felice | 0 comments
Posted 7/2/15 at 9:35 pm by mr. atavist | 0 comments
What's in the boutique tonight? A great big mess of stuff for your Thursday evening listening pleasure. Have a listen!
Posted 7/2/15 at 8:04 pm by PaulG | 0 comments
Tune in for new music from Helado Negro, Ecstatic Vision, Tame Impala, Blank Realm, O-Face, Mutoid Man and much more.
Posted 7/2/15 at 6:06 pm by Jack McHale | 0 comments
Vacations have to end sometime, so I'm back hosting Activate! this week! Many thanks to Shannon, Paul, and Amanda for covering the concert calendar for your ears the last six weeks. Tonight's show features The Southern Belles (pictured) and Nude Photos of Celebrities who both have album release shows, as well as another installment of the Activate! Flashback!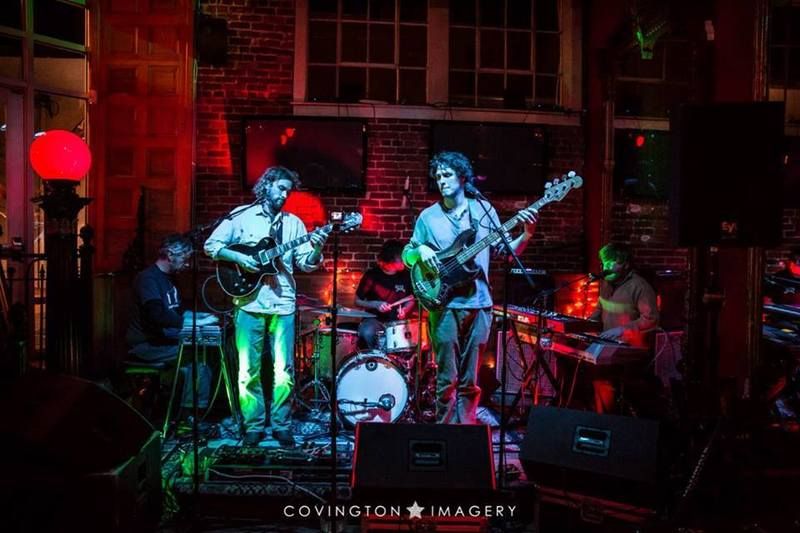 Click on "read more" for the show listings / playlist. Click here for the podcast: http://wrir.org/tunein
Posted 7/2/15 at 3:00 pm by Mike Rutz | 0 comments
Good Afternoon,
Celebrate your holiday weekend early with The Commonwealth of Notions! Today's show will showcase several of the artists that are playing next month at WRIR and The Commonwealth of Notions Presents: Volume Five. On top of that, I will be throwing in a few variables into the mix. Enjoy and have a fun, safe Fourth of July!
Click "read more" for the playlist!
As always, Thanks for Tuning In and Supporting All Things Local!
Posted 7/2/15 at 1:13 pm by Shannon Cleary | 0 comments
Let's make some music happen.
Posted 7/2/15 at 5:10 am by Galaxy Girl | 0 comments
Posted 7/2/15 at 12:06 am by Jesse James Felice | 0 comments
Posted 7/1/15 at 9:57 pm by Rachel | 1 comments
PLAYING NOW:
Sybarite - Lost in Space - Artur Nikolaev Remix
Click read more to see the setlist!
Posted 7/1/15 at 8:03 pm by Melissa | 0 comments