What the Fontaine?! presents:
What the Fontaine?!: You never know what you'll hear next on this fun mix of tunes from across the decades and musical genres."
So how was your day? I avoided midday news, deciding instead to hear sportscasters pontificate on Sunday's NFL playoffs, and to pay some bills. Something happened in DC? People keep saying idiocracy? Well, let's get simple and play old 45rpm records, aka 7-inch singles. I grabbed a bunch of them, some '70s, some '80s, prolly some '90s. Let's give 'em a spin tonight 9-11pmEST.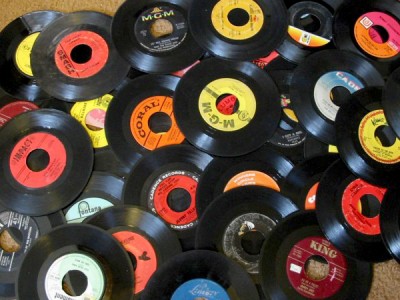 Twitter: http://twitter.com/WhatTheFontaine
Facebook: http://www.facebook.com/pages/Richmond-VA/What-the-Fontaine-on-WRIR-973-FM/273679064155
AIM: WhatTheFontaine Phone: 804.649.9737
CLICK HERE for tonight's podcast.
More playlists/podcasts: http://wrir.org/author/fontaine
Fontaine 109 January 20th, 2017
Posted In: Music Shows