Richmond Independent Radio
Techno and jazz. World music and punk. Soul and folk and straight-up rock 'n' roll. All types of music have a home at WRIR.
WRIR airs underrepresented news and views in order to provide a platform for cultural diversity in Richmond.
80% of WRIRs funding comes from listener donations. You don't have to wait for our bi-annual fund drive to join in. Click here to donate anytime.
Live music performances from local and national artists as close as your FM dial.
Locally produced news and talk programs with a focus on the Richmond community.
Powered by the Richmond community. All of our music programs are created by volunteer DJs and aired live.
Blog
tonight's show starta out with new music from xy beautiful and dead born babies!

and from there it's just more greatness on top of more greatness!
***upcoming event***:
vaxsination: i am not mentioning this on the air, but i'm djing at fallout on wednesday, september 10th, 9 pm to 2 am. there is no cover to get in...if you like the dog germs music, then you will probably like the vaxsination music! hope to see you all there!
upcoming shows:

zombie xxx, synthetic nightmare, blackout shift on sept. 13th @ fallout/wonderland, richmond, va
lost tribe and dead fame on sept. 14th @ bandito's, richmond, va
hocico, hardwire, venal flesh on sept. 17 @ fallout, richmond, va
koffin kats, creep-a-zoids, car thief on sept. 19th @ wonderland, richmond, va
erasure on sept. 19th & 20th @ 9:30 club, washington, d.c.
kasabian on sept. 28th @ 9:30 club, washington, d.c.
electrix six on oct. 7th @ black cat, washington, d.c.
the damned and t.s.o.l. on oct. 26th @ black cat, washington, d.c.
sam hain on oct. 31st @ howard theater, washington, d.c.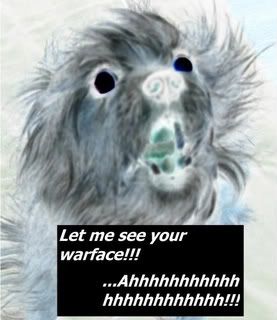 click "read more" to see what's playing now!
miss the show? well there will be a podcast...for you and everyone!
...and be sure to like us on facebook!
thanks for listening! have a super awesome week!
Posted 9/2/14 at 11:57 pm by Tommy Atrien | 0 comments
Sorry, kiddo, I don't know what to tell ya.
Still riding the power pop high from last weeks show featuring The Waking Hours, and Lisa Mychols 3, so we'll continue the soaring harmonies, and power chord crunch tonight!
LISTEN TO THE EDITED PODCAST HERE!!!

Posted 9/2/14 at 9:09 pm by enzo | 0 comments
So DJ Ginger is in the house!
Posted 9/2/14 at 8:04 pm by DJ Ginger | 0 comments
Greetings,
We hope you enjoy this broadcast!
End Transmission,
JB(no OK)
Posted 9/2/14 at 7:45 pm by Josh Bearman | 0 comments
Lindsay Lou and The Flatbelly's are heading to good old Ashland Coffee and Tea this Friday. I'll play a few tunes of theirs on Wide Ear.
Click on read more for tonight's play list
Posted 9/2/14 at 3:34 pm by Eric Walters | 0 comments
Posted 9/2/14 at 5:05 am by annagolden | 0 comments
Sean from the Cosmic Slop holding it down for Charlie tonight! Creepy cosmic synth sounds and other such until 3am!
Posted 9/2/14 at 12:05 am by sean | 0 comments
Hey Listeners,
Say it ain't so. School starts tomorrow. Summer is over. The pools are closing. Well tonight we're going to put that out of our head and just have a great time. Enjoy the show!
The Haberdasher
Posted 9/1/14 at 10:00 pm by Scott Ilnicky | 1 comments
Talia's in command of the Dance Hall tonight, cueing up New Lost City Ramblers, Dwayne Dopsie & the Zydeco Hellraisers and Sheryl Cormier, among others - old and new. Playlist: Click "read more". Past shows: "tune in". Dances: Dancingbythebayou.com and Wherewegotozydeco.com. Meet me on the dance floor at the 10th annual Richmond Folk Festival for a zydeco dance lesson Satuday afternoon 10/11, in the Dance Pavilion. http://www.richmondfolkfestival.org Allons danser!
Posted 9/1/14 at 7:21 pm by Talia | 0 comments
Posted 9/1/14 at 6:03 pm by Jay Sandusky | 0 comments