Station
In the Blog
Fontaine here today 6-8pmEDT to bring you a special edition of the local band show. We're gonna honor Dave Brockie (aka Oderus Urungus of GWAR), who passed away one year ago this week. I'll be joined by some of Dave's bandmates / friends / partners in crime, including Randy Blythe (Lamb of God), Michael Bishop (GWAR, Kepone), Chris Bopst (early GWAR, Alter-Natives, etc.), Russ Bahorsky (Death Piggy). Stories, music, old interview clips, etc. Tune in!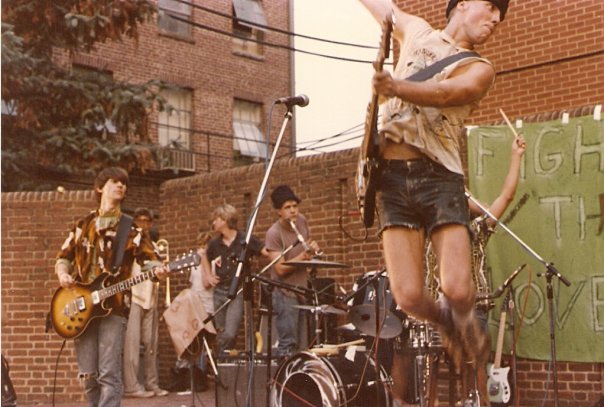 Death Piggy at Shafer Court 1985 (?)
Twitter: http://twitter.com/WhatTheFontaine
Facebook: http://www.facebook.com/pages/Richmond-VA/What-the-Fontaine-on-WRIR-973-FM/273679064155
AIM: WhatTheFontaine Phone: 804.649-9737
Click here for tonight's podcast.
More podcasts: (radio4all) (WTF) (80s) (RCL)
Click "Read More" for song list.