Station entry
In the Blog
What the Fontaine?!

WTF: More 80s 'N' Stuff

"What the Fontaine?!: You never know what you'll hear next on this fun mix of tunes from across the decades and musical genres."

I had so much fun last Saturday spinning the 1980s vinyl for you guys, that I thought I'd play some of the many songs I didn't get around to. Whaddya say? Tune in 9-11pmEDT tonight.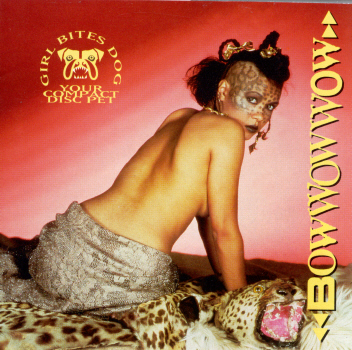 Twitter: http://twitter.com/WhatTheFontaine
Facebook: http://www.facebook.com/pages/Richmond-VA/What-the-Fontaine-on-WRIR-973-FM/273679064155
AIM: WhatTheFontaine Phone:804.649.9737
Check here later for tonight's podcast.
All podcasts: http://www.radio4all.net/index.php/contributor/3857

Click "Read More" for song list.

Meat Beat Manifesto - United Nations
Big Black - Passing Complexion
Joan Jett & the Blackhearts - Cherry Bomb
Devo - Jerkin' Back & Forth
Tupelo Chain Sex - Mambo Lola
The Specials - Gangsters
The Clash - The Guns of Brixton
Echo & the Bunnymen - Lips Like Sugar
U2 - I Will Follow
Bow Wow Wow - Mile High Club
The Cure - Primary
The Birthday Party - The Hair Shirt
Tom Waits - Down, Down, Down
Adrian Belew - Adidas in Heat
X - The Hungry Wolf
Minor Threat - Cashing In
Suicidal Tendencies - Institutionalized
Scraping Foetus Off the Wheel - Descent Into the Inferno
Snakefinger - You Sliced Up My Wife
Siouxsie + Banshees - Spellbound
X-Ray Spex - Oh Bondage (Up Yours)
The English Beat - Mirror in the Bathroom
The Pop Group - We Are All Prostitutes
The Damned - Neat Neat Neat [request]
Pixies - Tony's Theme
Beastie Boys - Shake Your Rump
Mission of Burma - Outlaw
Motorhead - Killed by Death
Minutemen - Vietnam
Yello - Reverse Lion / Downtown Samba / Magneto
Talking Heads - Memories Can't Wait
The Golden Palominos - Clean Plate
Liquid Liquid - Push

Posted by fontaine on 6/15/12 at 6:48 pm
0 comments