Station entry
In the Blog
Songs From The Big Hair

Songs From the Big Hair: Fontaine Playing Siouxsie, Danielle Dax, Susanna Hoffs

Fontaine here 3-5pmEDT Saturday to bring you all sorts of cool 1980s tunes. I've got music from Siouxsie & the Banshees, Danielle Dax, and The Bangles / Susanna Hoffs. Plus much more, so tune in!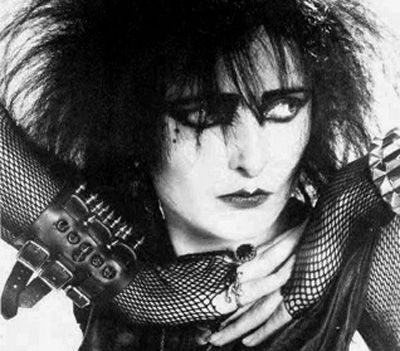 Siouxsie Sioux
Twitter: http://twitter.com/WhatTheFontaine
Facebook: http://www.facebook.com/pages/Richmond-VA/What-the-Fontaine-on-WRIR-973-FM/273679064155
AIM: WhatTheFontaine Phone:804.649.9737
Check here later for tonight's podcast.
All podcasts: http://www.radio4all.net/index.php/contributor/3857

Click "Read More" for song list.


Danielle Dax - Touch Piggy's Eyes
Siouxsie + Banshees - Spellbound
Bangles - I'm In Line
Tom Tom Club - Genius of Love
Pulsallama - The Devil Lives in My Husband's Body
Heaven 17 - Penthouse and Pavement
Age of Chance - This is Crush Collision
Siouxsie + Banshees - Hong Kong Garden (request)
Bangles - Hero Takes a Fall
Danielle Dax - Big Hollow Man
Dead Can Dance - Cantara
These Immortal Souls - Blood and Sand (She Said)
Sonic Youth w/ Lydia Lunch - Death Valley '69
Bangles - Want You
Siouxsie + Banshees - Cities in Dust
Danielle Dax - Cold Sweat
The Slits - Typical Girls
Penn Jillette - Great Green Gobs of Greasy Grimey Gopher Guts
Agitpop - Funky Town
Violent Femmes - Black Girls
Bangles - How Is The Air Up There?
Siouxsie + Banshees - Head Cut
Danilelle Dax - Yummer Yummer Man
The Cassandra Complex - Moscow Idaho
RevCo (Revolting Cocks) - Stainless Steel Providers
Nine Inch Nails - Kinda I Want To
Bloody Mannequin Orchestra - Meal at McDonald's

Posted by fontaine on 8/11/12 at 12:59 pm
1 comment